CryptoGPT (GPT) – AI Focused ZK Layer-2 Blockchain CryptoGPT
If you have a few years in the crypto space behind you, earning free crypto may not sound like a new concept. However, CryptoGPT has rethought the model where you do something to earn crypto. Due to CryptoGPT's innovations, the to-earn concept finally seems like a worthwhile time investment. Of course, that also means the organization's token, GPT, deserves your consideration as a financial investment.
With this strong startup, you can actively contribute to decentralizing the data industry while also happily earning cryptocurrency. Continue reading to learn more about how CryptoGPT functions.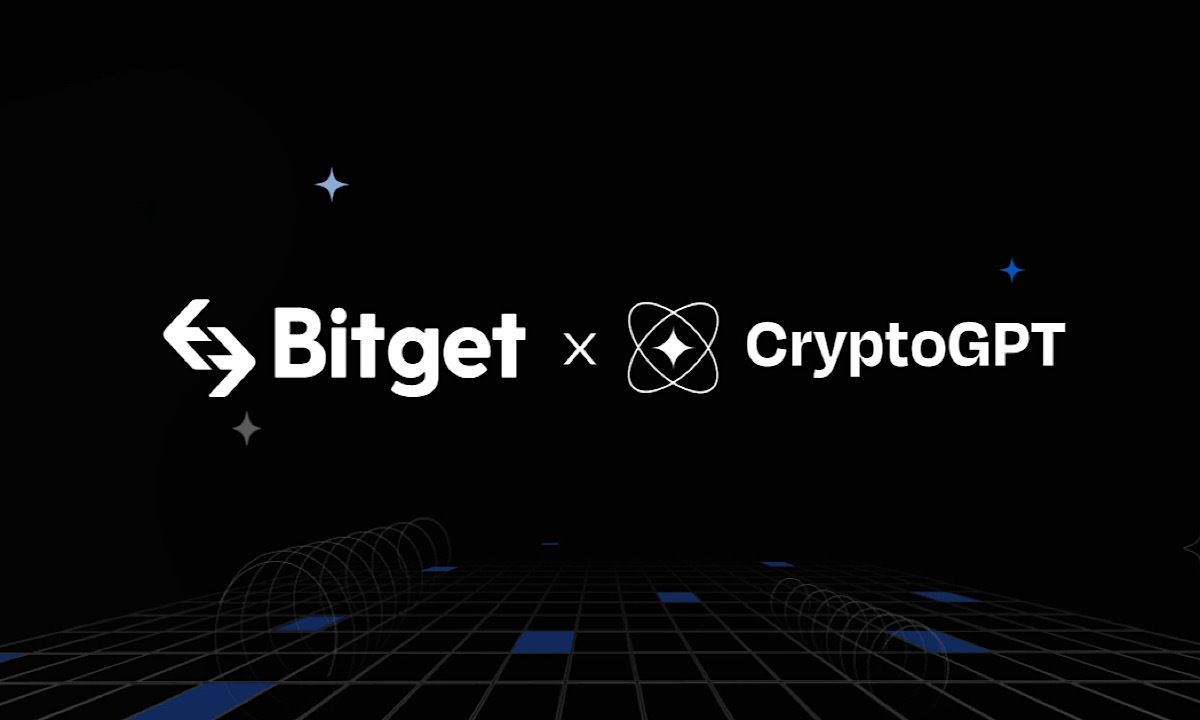 What Is CryptoGPT?
CryptoGPT is a blockchain protocol built to create a trillion-dollar data and artificial intelligence (AI) revolution. Uniquely, this innovation merges AI with blockchain technology and offers an ecosystem that treats data like an asset class.
History of CryptoGPT
Midway through 2022, the group behind this ground-breaking ecosystem started work on it. To provide users with a means of data monetization, its innovators started fusing blockchain technology with AI tools.
After all, it is common knowledge that Google, Facebook, and other well-known tech companies profit from user data. Their main method of conducting business has an impact on the entire world economy.
You should be given the chance to profit from your own data. That chance is actually materializing with CryptoGPT's new features.
As 2022 turned into 2023, CryptoGPT announced the results of its efforts to the world. Suddenly, the company was involved in the expanding AI revolution. In actuality, CryptoGPT already provides hosting for apps with over two million active users.
Recommended: AI in customer service -7 ways to increase productivity as a customer service Rep using Artificial Intelligence
What Does CryptoGPT Aim to Achieve?
Big Tech, which is defined as the companies that gather and broker your data, particularly Facebook and Google, is what CryptoGPT wants to disrupt.
Although those companies changed their corporate names to Meta and Alphabet, their well-known brands are what matter most in this situation. Consumers interact with these businesses through these brands, giving them the data they need to provide data brokers to developers.
The company wants to help you gain from the sale of your data through the features offered by CryptoGPT, which are supported by AI tools and blockchain technology. The result could be the decentralization of a trillion-dollar sector of the economy.
How Does CryptoGPT Work?
The core of CryptoGPT is artificial intelligence, and the company emerged from the shadows at a time when AI businesses were proliferating. Importantly, CryptoGPT distinguished itself from most participants in this artificial intelligence boom by entering the market with a strong value proposition.
For new app developers to succeed, they need user data. Data sold to them by users like CryptoGPT's distinctive ecosystem provides you. Through the GPT token from CryptoGPT, the sale is carried out. NFTs in the CryptoGPT ecosystem keep track of your activity data and pay you in GPT.
Scalable Layer 2
Developers who want to cut costs will value CryptoGPT's scalable Layer 2 (L2) configuration, which uses ZK-rollup technology. Thanks to this effective feature of the CryptoGPT protocol, which provides exceptional Ethereum virtual machine (EVM) compliance and enables the protocol to access large codebase libraries, you can quickly on-ramp users.
By reducing congestion, a scalable Layer 2 solution significantly enhances user experience. It is built on top of Ethereum and consolidates transactions for speed. Your smile will return as a result of the increased speed.
Truly Distributed
The architects of CryptoGPT carefully created an architecture that balances mining, security, and activity. The network is subsequently significantly shielded from centralized control.
CryptoGPT's truly distributed nature makes it an easily trustworthy protocol.
Totally Limitless
The two aforementioned elements work together largely to make this outcome possible. A blockchain that can expand the capabilities of the world economy through AI technology is created when CryptoGPT's massive scalability and incredibly low-cost transactions combine with the system's incredible infrastructure.
The totally limitless nature of CryptoGPT capitalizes on blockchain technology's slickest attributes:
Speed
Scalability
Data privacy
Encryption
Anonymity
Transaction security
CryptoGPT also draws rich efficiency from key strengths of AI technology:
Automation
Speed
Efficiency
Revenue streams
Data analysis and application
Clearly, CryptoGPT will be a worthy protocol to watch and use as the years roll by.
Features of CryptoGPT
CryptoGPT has multiple unique features that will pique your interest.
1. AI-to-Earn
The AI-to-Earn feature of CryptoGPT is a key component of this innovative startup's marketing plan. It is the primary method by which the business will provide users to its app-development clients.
You can access CryptoGPT's extensive and deep app marketplace by choosing to participate in AI-to-Earn. By sharing your AI data using CryptoGPT's blockchain protocol, you can get paid in cryptocurrency through this program.
While other "to-earn" models predate CryptoGPT, they typically didn't last because of inflation because they were no longer financially viable. These kinds of programs are doomed to failure by perpetual inflation as they crumble under their own weight.
The truly decentralized architecture of CryptoGPT resolves that issue. Users receive coins, and developers gain access to a sizable user base.
2. CryptoGPT Core
This feature of CryptoGPT attracts consumer app developers and AI businesses. At least 10 million active users are anticipated, according to its Foundation's creators. Consumers would frequently use the group of apps known as CryptoGPT Core.
Keep in mind that downloading one of these apps means you consent to the developer sharing and selling your personal information. You'll receive some cryptocurrency in return.
3. CryptoGPT SDK
This blockchain/AI combination offers developers a dependable software development kit. Compostable code blocks from the CryptoGPT SDK can be plugged into any app without affecting its functionality. This architecture simultaneously provides significant value for app developers and users who choose to receive cryptocurrency in exchange for their AI data.
Also Read: Cryptojacking – Meaning, How It Works And How To Prevent Cryptojacking
4. CryptoGPT Launcher
Anyone with access to the internet can use any CryptoGPT ecosystem app to collect data and convert their regular app usage into cryptocurrency by using the CryptoGPT Launcher. Users may be more motivated to use these apps if they can earn cryptocurrency for regular smartphone activities, which will lead to the apps achieving higher levels of brand engagement.
5. CryptoGPT Referral Program
GPT can actually be earned in a variety of ways. You can earn coins not only by using the company's apps, but also by introducing friends to CryptoGPT.
The startup's 30-day Refer & Earn crypto campaign lets you invite your friends via a brief form. For every milestone crossed, you can win prizes:
Upon inviting two friends, you'll gain early access to the ecosystem's reward farming app.
After successfully referring seven friends, receive $10 in GPT and early access (500 wins)
After successfully referring 20 friends, you'll receive $50 in GPT and early access (200 wins)
After you successfully complete 100 referrals, you'll receive $500 in GPT and early access (50 wins)
Once you've referred 400 friends, you'll receive $1,000 in GPT and early access (5 wins)
You have the opportunity to quickly accumulate a large amount of GPT thanks to CryptoGPT's Referral Program and the reward-farming app. Keep in mind that there are only a certain number of winning slots available for each tier, so you might want to sign up and refer as soon as possible to begin receiving the rewards.
Will GPT Be a Good Investment?
Plenty of good things are going for GPT.The developers of this token established a strong ecosystem centered on AI tools that stands a good chance of upending the market for major corporations that are accustomed to gathering and selling everyone's data.
Now is your chance to get a piece of that data pie. You can earn GPT by utilizing apps from the Layer 2 ecosystem of CryptoGPT.
With millions of apps available, that ecosystem undoubtedly provides you with valuable benefits outside of GPT opportunities. The likelihood of earning GPT is still attractive.
You can make money by using a variety of apps, and you can make even more money by referring friends you've made while trading.
It's a good idea to have a plan before you start. It is a relatively wise use of your time due to the potential for earning GPT. Despite this, you should still conduct enough research before deciding to buy more tokens.
GPT Price Live Data
The current price of CryptoGPT is $0.080219 USD with a $32,383,741 USD 24-hour trading volume. We continuously update our GPT to USD price. In the previous day, CryptoGPT has increased 50.17%.
With a live market cap of not available, the current CoinMarketCap ranking is #2617. There is no available circulating supply and a maximum of 3,000,000,000 GPT coins.
Currently, Bybit, BingX, Bitget, DigiFinex, and Gate.io are the top cryptocurrency exchanges for trading in CryptoGPT stock if you're interested in knowing where to buy it at the current price.
The ZK Layer-2 blockchain known as CryptoGPT is what drives the AI revolution. The $GPT blockchain is one of the largest at launch and is home to apps with over 2 million active users.
ZK Layer-2 Blockchain allows you to control how your AI data is monetized.